Many of us feel every now and then that it would be nice to work somewhere else and try something new. This idea can creep into mind even if one likes his/her own work. One workable remedy for trying new things and gaining new inspiration without resigning is a job rotation.
In the Nordic Nuclear Trainee Program, organized by Nordic nuclear companies Fortum, TVO, Uniper and Vattenfall, we trainees got this opportunity twice. In the first rotation we spent six weeks at our home power plant (Loviisa NPP, Finland) by circulating in several different positions. The second rotation was intended to take place at one of the other companies involved in the Nordic Nuclear Trainee program. The second rotation focused more on specific areas of expertise.
In this blog post we share our experiences from the job rotations as well as give some tips how to prepare a rotation and get most out of it.
In the last four weeks,  the three of us from Fortum got a unique opportunity to wear our #Nuclearhero hoodies and work at TVO. The main reason we decided to come to the Olkiluoto Island was quite obvious. A new nuclear power plant, that is one of the biggest in the world, is the first reactor to be commissioned in Finland in 40 years. During our rotation, we followed closely how the commissioning works progressed. For example, the first synchronization of the turbine generator to the grid was performed when we were in Olkiluoto. It was cool to follow that!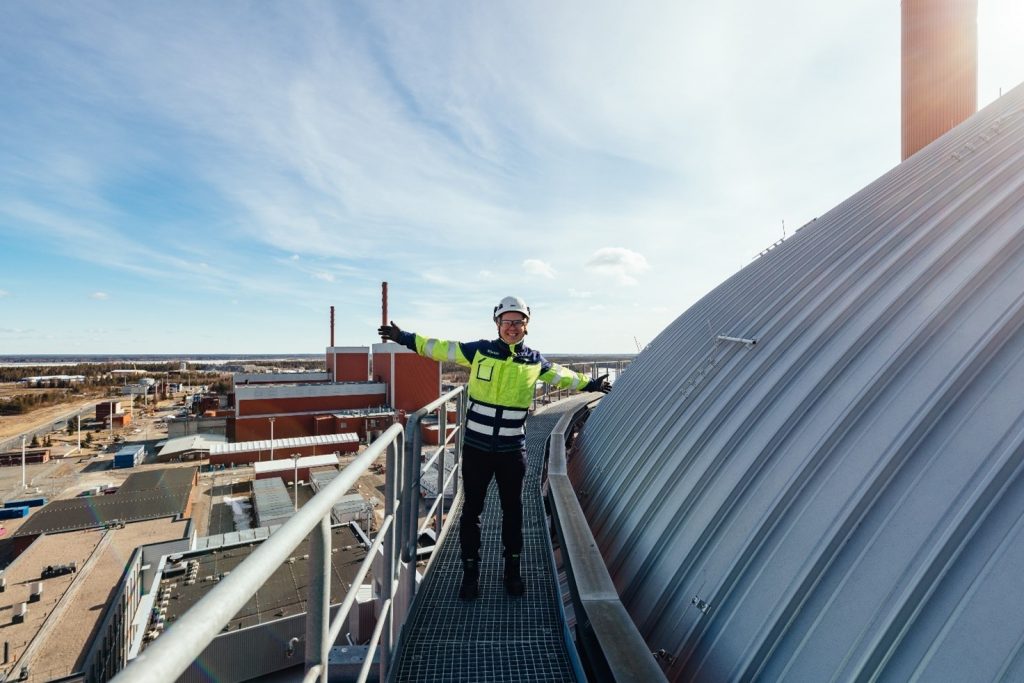 Well planned is half done – pre-rotation activities
The most important task before the rotation was to sit down and determine its learning goals. Those ideas arose from daily works as we noticed areas we were not well aware of, but wanted to learn more about. For us, the learning goal for the rotation in the Olkiluoto 3 project was to learn different phases of the commissioning of a new nuclear power plant and to familiarize ourselves with the project organization set for commissioning. The actual content of the rotation was further developed with our TVO contact persons. They found out tasks we could help with during our stay in Olkiluoto. Therefore, we believe that the rotation provided value both for the trainee and the host company.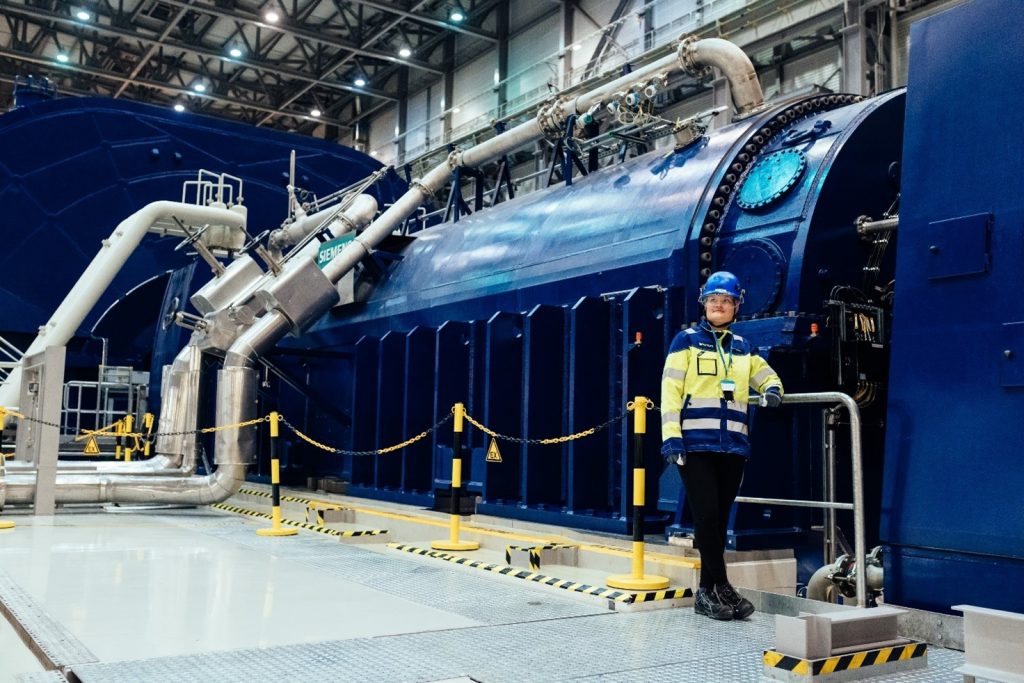 Enjoy the trip – be open and curious during the rotation
The learning in rotation started already before we arrived first time in Olkiluoto. There were several safety trainings that had to be completed to get access to the Olkiluoto nuclear power plant. Even if we had carried out similar trainings for Fortum's Loviisa nuclear power plant, it was very useful to learn about the types of human performance tools used at Olkiluoto 3, for example.
When the rotation started, we met our TVO superiors who introduced us the organization and assigned tasks to us. Beside these actual tasks we were involved in regular commissioning meetings and visited Olkiluoto 3. The absolute highlight of the rotation was a chance to climb up onto the roof of the OL3 unit. We think we will remember that moment for the rest of our lives – to stand on top of the modern nuclear power plant, to have a bird's-eye view of Olkiluoto 1 and 2 units producing CO2-free electricity and to see Posiva's encapsulation plant being under construction in the distance. That moment made us very thankful for the opportunity to join the Olkijengi and possibility to learn from TVO's nuclear heroes.
One key issue behind the successful learning path in the rotation was the support from our own Fortum managers and teams. It is essential that the trainees are able to focus 100% on the rotation and do not have to worry about their regular tasks in their home company.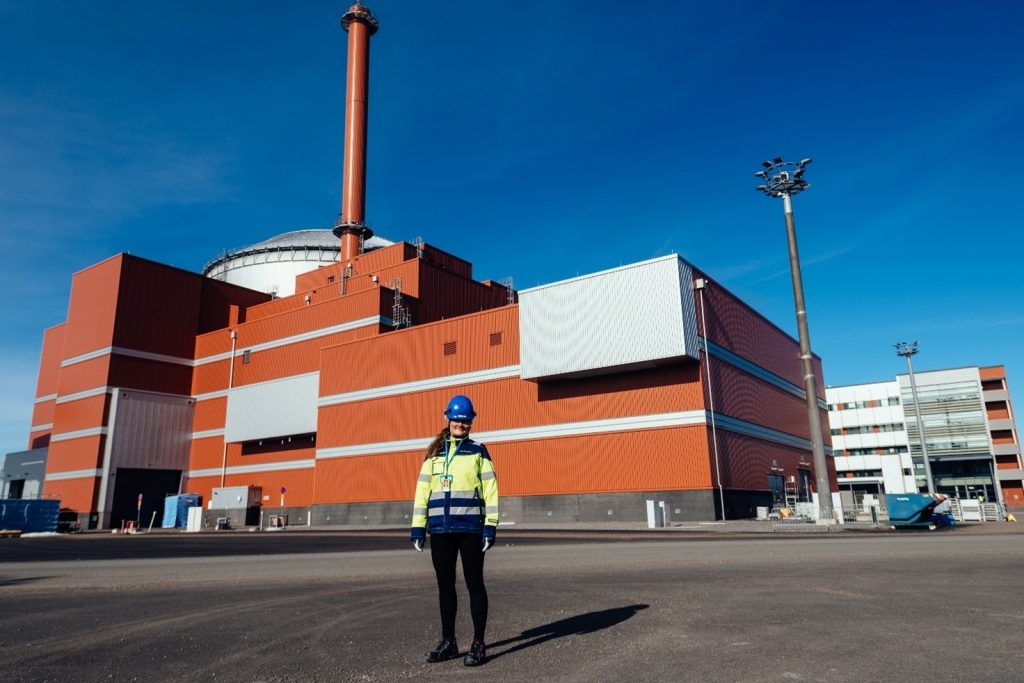 Reflect upon your key takeaways – post rotation activities
When the rotation is over, it is useful to hold a post-rotation debrief discussion with the host company and discuss together the lessons learned as well as ask and give feedback. The feedback is useful for the trainee but also for the host company to get insight and experiences from someone with fresh eyes.
Another key post-rotation activity is to think about what lessons from the rotation do you use and what new practices/knowledge do you implement in your daily work? We Fortum trainees for example started to think about how we could use TVO's practices and e.g. human performance-tools also in office work. The pre-job brief and post-job debrief practices that could create value and a systematic approach to performing any task at work.
Thank you #Olkijengi and all #NuclearHeroes at TVO who made our job rotation with you unforgettable!
#NuclearHeroes
Sini Piiparinen, Santeri Myllynen and Miro Pussinen
Fortum's Trainees in Nordic Nuclear Trainee program
Images: Tapani Karjanlahti, TVO
The Nordic Nuclear Trainee Program (NNTP) is a great opportunity for new Nordic nuclear professionals to get a business understanding about the industry, build knowledge about stakeholders and authorities operating in the field, and network with other professionals. The 15-month program starts in September 2022 and is open to new professionals and recent graduates with a degree in engineering. NNTP is organized jointly by the four Nordic nuclear operators – Fortum, Teollisuuden Voima (TVO), Uniper and Vattenfall – and the participants will have the opportunity to get to know several of the companies through a rotation system. If you are not already employed in the sector, you apply for your place in the trainee program either at Vattenfall or at Uniper. Learn more about the program on this very website (www.nuclearhero.com).