The fourth module in the Nordic Nuclear Trainee Program (NNTP) 2022/2023 has just taken place in Stockholm and Västerås, Sweden.
For three days the 16 trainees learned more about nuclear fuel value chain and nuclear in politics and society in Sweden and Finland. They also visited Westinghouse, where the trainees got the opportunity to learn more about fuel production.
It is an interesting time for nuclear. Nuclear is high on the agenda; in politics, society and media, a lot is happening in the industry and the technologies are advancing.
– Nuclear is a hot topic and I think that makes it even more exciting to be in the industry, you get a lot of positive input from people around you and you can see questions related to your work being brought up on TV or in the media. It feels like you are doing something important, and it is nice to have a job where I feel like I am contributing to positive change, says Victoria Berling, trainee at Vattenfall.
The fifteen months long trainee program provides an opportunity for new Nordic nuclear professionals to get a business understanding about the industry and build knowledge. The program is soon half-way.
– It is nice to see everyone again, talk to everyone and catch up. Now when we are a bit into the program, I think the modules gets more and more interesting, because we have a good base of information and knowledge that we can build upon, says Sofia Leino, trainee at Fortum.
NNTP is organized jointly by the four Nordic nuclear operators – Fortum, Teollisuuden Voima (TVO), Uniper and Vattenfall. The fourth module was hosted by Vattenfall.
We asked three of the participants what they thought of the module.
Sofia Leino, Fortum: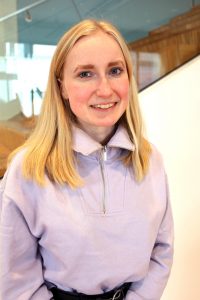 The 4th module in Stockholm/Västerås was really interesting and I enjoyed especially learning about the nuclear fuel chain on the second day of the module. I think it was interesting with the focus on politics and society as well, because we got to see nuclear from a different perspective, I mostly focus on my job and the technology. I think that it was a really fruitful conversation about the differences in Sweden and Finland, and how the political aspect affects how we do our job essentially. I'm also really excited about the visit to Westinghouse, it's the first supplier facility that we have visited.
Thanks to Vattenfall for hosting an interesting and fun module once again!
Marcin Slupski, OKG/Uniper: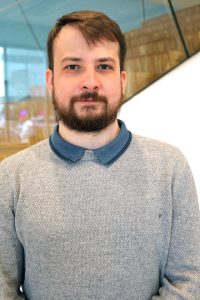 It's very interesting to hear these aspects of the nuclear industry, to hear more about both Sweden and Finland then learn more about the differences in the approach of the governments and the public opinions. The visit to the Westinghouse in Västerås was a one-of-a-kind visit. During our trainee program we have been at nuclear power plants and interim storages, which can be found in various places and many countries. But not every country has a nuclear fabrication plant, it was giving to learn about processes around designing and manufacturing of nuclear fuel.
And as always it has been a real pleasure to meet with all the wonderful trainee colleagues.
Victoria Berling, Vattenfall: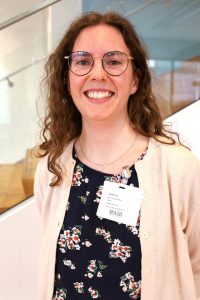 I really appreciate this take on the nuclear field. It's really nice to get some different aspects from what I see in my like day-to-day work. It was interesting to hear a bit of a historical perspective and how the opinions have changed. It will be interesting to see how it goes in the future as well, because I think that it will affect our working field in the future. And I think it's super cool to learn how Westinghouse actually produce the fuel because we are depending on the fuel for the power plants to function. I also appreciated the more soft aspects of the module like the self-development.